In times of crisis, we feel disoriented; we feel that we are losing our identity, unable to find a way out.
We asked the famous director Robert Manthoulis, who lived in exile in Paris during the Greek military Junta to meet with a man who, even today, at the age of 85, struggles for justice; the journalist Elias Demetracopoulos, living in Washington.
Demetracopoulos dedicated a large portion of his life to the struggle against the Junta of the Colonels, by uncovering the Greek Watergate connection. He is the only man who dared to sue the CIA and keeps on collecting evidence, so that Henry Kissinger would be taken to the International Criminal Court of Justice in the Hague and tried as a criminal of war.
With our film, we highlight the man who resists and struggles, the man who does not hesitate to wage a duel with history and establish himself with his actions to the collective memory.
During the winter 2010, the Confession Session project took place in Dasein bar, in the district of Exarchia, Athens.
Alkis Gounaris invited 52 regulars of the bar to confess their intimate stories.
Those stories have been uploaded to the Internet and have also been the material for this documentary film.
In front of the camera, words phrases and finally people themselves get significance.
Feelings, thoughts, researches and crucial decisions are being revealed.
By filming those people's confessions we chart their inner world, a forgotten world inside the noisy and inhospitable contemporary cities.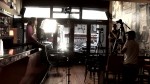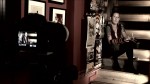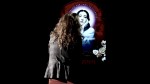 Throughout my childhood, my teacher used to criticize my drawings so severely that painting became a real suffering for me.
As the years went by, I often felt the need to paint. But I never dared to draw a line on a paper, maybe because – having been so traumatized in the past – I always thought I'll never succeed.
As I was thumbing through an album about the painter Spyros Papaloukas, I was deeply touched by a phrase of his notes saying that anyone can learn to sketch as long as he has a method to follow. From that moment, painting was no longer something inaccessible. It became an art with codes and secrets I could conquer.
 In November 1942 Turkey imposed a capital tax, known as Varlık Vergisi. This crippling tax was introduced by the Turkish government of the time (İnönü-Saracoğlu), bringing severe discrimination against its non-Muslim citizens (Greeks, Armenians and Jews).
Those who did not manage to pay this excessive tax were exiled to the interior of Turkey (Erzurum) where they were forced to work in labour battalions. 
This documentary, based on the diary of Konstandinos Kiourktsoglou, records – for the very first time  – the actual circumstances of this unfortunate chapter in contemporary history.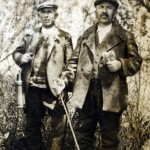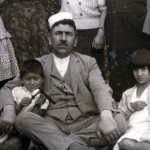 Τhe Letters Never Received is a history documentary based on the Ten Day Diary of Agapi Molyviatis Venezis. This diary is the sad epic of a hero, Kemalettin, who did not hesitate to risk his life and career – despite his traumatic experiences during the Asia Minor war – while trying to save Ilias Venezis, the beloved brother of Agapi, from the war battalions.
PYLA. The unique mixed village in Cyprus, which is in suspense, in the Buffer zone, between the two communities. It is under the monitoring of United Nations and it hasn't been occupied by the Turks intruders in 1974.
A couple with their young son live in a seaside industrial area. A wooden case full of coins which the kid comes across while playing with his wheel gives rise to hopes for a better future.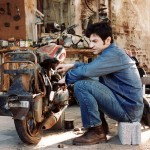 What course is there to follow for an artist who -according to his own words- loved life more than art without the slightest compunction? Which may be the dilemmas and enigmas of a painter who had never been under the protection of galleries and art dealers?
"My First Time" is a film about pregnancy. It's about how a woman feels when she enters into that particular period in her life when adversities, emotion and new experiences overwhelm her. It's about all the things for which you cannot find the answers in books but that pregnant women share with each other.
In wintry Athens, a mysterious Japanese girl goes somewhere on public bus. We look at her face and notice that it twitches, until a tear falls from her eye…